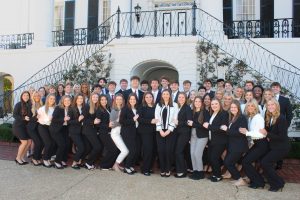 The Greek Ambassadors are a group of students selected to serve as official ambassadors for the Greek Community at The University of Alabama. Representing all 4 councils at UA, Greek Ambassadors provide prospective students with insight into the Greek Community.
This unique program enables potential students at the University to meet with a sorority or fraternity member, hear about their experience in the Greek Community, and ask any questions.
Greek Ambassador tours can only be scheduled as part of an official campus visit. If you are interested in meeting with a Greek Ambassador, please notify your Admissions Recruiter. For questions and/or concerns about the Greek Ambassador program, please contact our office at 205-348-2693 or ofsl@ua.edu.
2023 Greek Ambassadors Executive Board
President: Tucker Gibbons
Executive Vice President: Paten Kidd
Vice President of Membership: Shannon O'Keefe
Vice President of Education: Becca Gray
Secretary: Hughes Thomas
Treasurer: Virginia Webb
Director of Public Relations: Emma Katherine Dykes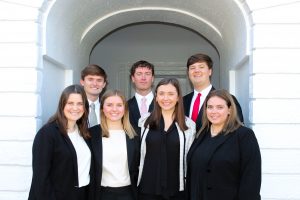 Greek Ambassadors Application
Applications for the 2023 Greek Ambassadors are now closed. 2024 applications will be available in Fall 2023.